Posted by Ranerlee Rivera on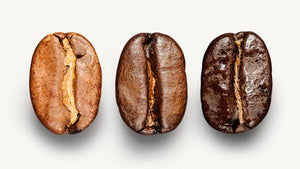 Do you know how many types of coffee beans are? There are over 100 coffee species, but the three most popular or main ones are Coffea Arabica, Coffea Robusta (also called Coffea Canephora) and Peaberry. The bean varietal where it grows and how is process will impact will impact your coffee cup.   Arabica Coffee: Coffea Arabica also known as the Arabian coffee, "coffee shrub of  Arabia", "mountain coffee", or "arabica coffee" are native from Yemen. It is believed to be the first species of coffee to be cultivated, and is the dominant cultivar, representing some 60% of global production. These beans are regarded...
Posted by Ranerlee Rivera on
COFFEE GRANITA This refreshing Italian dessert or drink is a great way to delight your self during a hot summer day and also is great idea to make for those hot summers BBQ with your friends and family. The Coffee Granite is very popular drink in all Italy. To make this easy recipe you don't need to be a skill full Barista. Here is what you need Ingredients: 4 cups hot, strong brewed coffee (we recommend our Tres Rios Gourmet Coffee - Costa Rica)   3/4 cup sugar, plus sugar, to taste 3/4 cup heavy cream Frangelico, or Amaretto to taste...