Posted by Ranerlee Rivera on
COFFEE GRANITA This refreshing Italian dessert or drink is a great way to delight your self during a hot summer day and also is great idea to make for those hot summers BBQ with your friends and family. The Coffee Granite is very popular drink in all Italy. To make this easy recipe you don't need to be a skill full Barista. Here is what you need Ingredients: 4 cups hot, strong brewed coffee (we recommend our Tres Rios Gourmet Coffee - Costa Rica)   3/4 cup sugar, plus sugar, to taste 3/4 cup heavy cream Frangelico, or Amaretto to taste...
Posted by Ranerlee Rivera on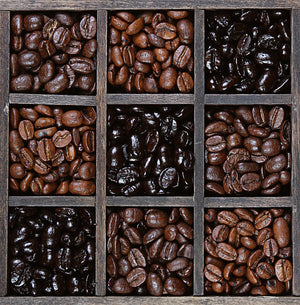 Roasting coffee transforms the chemical and physical properties of green coffee beans into roasted coffee products. The roasting process is what produces the characteristic flavor of coffee by causing the green coffee beans to change in taste. We will show the different types of roast for the coffee beans, there color and flavor. Also the level of the roast will depend on your preference and origin of the beans. There are eight types of coffee roast, they are; Cinnamon Roast               After a few minutes, the beans will reach this level. Just before the         ...